Weavers for the New Dream
Today the rain fell
and I called
the photographer to cast
a light on the future.
He stared at the wet-slate
sky through a hole
in the wall
of his hole
in the wall
and talked about how a thing
needed to stay open
to let the light in.
There is a lot of chatter on the wire about the sell-out Dems. Does anyone despise Lieberman more than I do? Such a total loser. I would rather hunt with Dick Cheney than drink with that fool. Oh my Jehova, but every floppy wiggle of his hound dog face fills me with revulsion.
Am I the only person who finds it ironic that a Zionist Jew has been put in charge of "Homeland Security?"
You should know better sir.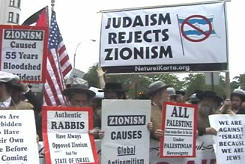 Ok, so,
I don't intend these questions to be purely rhetorical. I need some comments dear reader. The worst part of feeling like a lone voice in the wilderness is the "lone" part. Send me a signal and let me know that y'all are on board.
Ok a few words about the state of the psychedelic nation.
I would love to hear from some Daniel Pinchbeck fans. I don't get it. Mr. Pinchbeck is becoming the heir-apparent of Terrence McKenna - the heir of Tim Leary. However, where Mr. Mckenna was a scientist whose inspired writing voice was full of humor and warmth and mind-bending insight, Mr. Pinchbeck - to me - has nothing unique to say and is saying it in an unremarkable way.
I hesitate to write this as I understand that he is a kind of darling of the alt-set and I want to believe that there is a good reason for it. On the other hand, I have read a bunch of his articles/book excerpts and listened to/read several interviews and I am still waiting for the light. What I find - mainly - is a lot of intellectual rhetoric - suprisingly lacking in reason - married to a bunch of drug-age double talk.
The whole thing ends up reminding me of talking to my friends who love jam bands: much ado about nothing.
Here is a link to a discussion between
P'beck and Douglas Rushkoff
Check out the video links and also read the comments on R'koff's page. They are far more lucid than the "discussion" at the bookstore.
I am not a big fan of Rushkoff either. He tends toward the kind of self-indulgence that you find generously sprinkled over the public radio airwaves. Every now and then he shows up at an event or publishes a comic book to create a bit of street-cred. Although in this discussion, he provides some much needed clarity - playing foil to Pinchbeck's self-styled Fool.
Again, I really don't mean to attack either of these men who have been able to create an audience and build bodies of work at the edge of mainstream culture. No easy task and kudos to both.
My intention is to bring a bit of objectivity to the work of a couple of dudes who are not really bringing the fire to the tribe as far as I can see, not so much to defame them and their work, but to point out a dirth of ideas and thinkers on the fringes and the need for new dreams and heads to weave them.
In the meantime check out the new Nashville Arts for some more writing. I interviewed a talented N'ville photographer Hollis Bennett and reviewed Greg Pond's video show at Cheekwood. That show is great by the way. Also, the new issue of our zine Radically Shifted is hot off the presses and I think it's the best one yet! Check it out at Davis Kidd or Rhino books.
Be humble in your sleepy hands on this world.
Be a killer in Heaven.
Love,
Joe Nolan